Sarah Blacklin, NC Choices Program Director sarah@ncchoices.com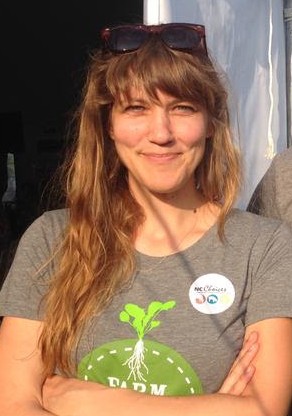 Sarah Blacklin is an NC Cooperative Extension educator and Program Director at NC Choices. Sarah has over 12 years of experience helping small farmers in NC maximize direct and wholesale marketing efforts to enhance profitability. She deals directly with businesses along the entire local and niche meat supply chain and she has established relationships with many of the now over 800 niche meat producers in NC including 15 commercial meat processors, 20+ Cooperative Extension agents, eight state and federal regulatory agents and various allied businesses. Sarah's work of extending educational programming, networking opportunities and technical training to sustainable food businesses has gained attention on the local and national scale. Among other activities, Sarah serves on the board of the National Niche Meat Processor Assistance Network and the Southeast Sustainable Livestock Coalition.
Sheila Neal, NC Choices Project Coordinator sheila@ncchoices.com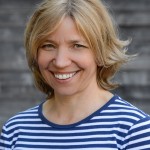 Sheila Neal recently joined The NC Choices team as Project Coordinator. She comes to us with over 20 years experience in the local food industry. She has worked in award winning restaurants, managed the Carrboro Farmers' Market and for the past eight years co-owned Neal's Deli in Carrboro. She looks forward to putting her eye for details to good use planning the 2016 Women Working in Meat Conference. And, using her extensive knowledge of local food systems to help bring awareness to North Carolina's growing niche meat producers.
Kristen Miller, NC Growing Together Apprentice 
Kristen Miller is a recent graduate from NCSU with a bachelors of science in Poultry Science and a minor in Feed Milling. Kristen's love for agriculture started on her family's commercial beef cattle farm in western NC.  Kristen was active in 4-H and livestock shows growing up and remains central player in her family's cattle operation. Miller started working with NC Choices the summer of 2015 as a NC Growing Together apprentice on specific projects related to consumer awareness of pastured meat production and continues to work on special projects.  Kristen is currently administering the NC Choices' statewide meat handlers survey.
Kassia Ji, NC Choices Program Technical Assistant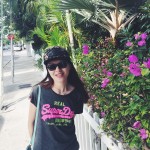 Kassia Ji is a recent graduate from NCSU with a Masters of Integrated Manufacturing Systems Engineering and minor in Statistics. She joined The NC Choices team recently as Program Technical Assistant on specific projects related to carcass quality consistency and local and niche meat supply chain. She is working on building a database system for the local meat market, wishing to help local farmers maximize profit by controlling meat quality
 NC Choices Advisory Committee:
Alan Wade, State Director, NCDA & CS, Meat and Poultry Inspection Division
Amanda Carter, Operational Manager at Foothills Pilot Plant
Dr. Beth Yongue, Assistant State Director, NCDA & CS Meat and Poultry Inspection Division
Casey McKissick, Foothills Farm and Butchery and consultant
Chad Ray, Ray Family Farms
Debbie Hamrick, Director of Specialty Crops, Farm Bureau
Emily Lancaster Moose, Director of Communications and Outreach, Animal Welfare Approved
Jennifer Curtis, Firsthand Foods
Johnny Rogers, Amazing Grazing Program Coordinator, Rogers Cattle Company LLC.
Lee Menius, Wild Turkey Farms
Dr. Matt Poore, Extension Livestock Commodity Coordinator, Professor & Extension Ruminant Nutrition Specialist, Animal Science NCSU
Dr. Nancy Creamer, Director of the Center for Environmental Farming Systems
Dr. Noah Ranells, Marketing Extension Specialist at NC A&T University
Dr. Rebecca Dunning, Research Assistant Professor, CEFS, NCSU
Smithson Mills, consultant Smithson Mills, Inc.